Bywin Enterprise Co.,Limited.
Tocean Head Office Address
ADD:Room 403, #1377 JianLan Road, Ningbo City, China.
Email: toceanauto@aliyun.com
Post Code: 315040
Tel:86-574-87896659
Fax:86-574-87706107
Mobil: 13116677568
Product Center >> Airbag Spiral Cable Clock Spring

Welcome to our website!
Code

Description

Application

OEM Number

TB-002

Airbag Spiral Cable Clock Spring for TOYOTA PRADO

TOYOTA PRADO

84306-60080
84306-07040
84306-33090
100% replace original parts. Worldwide market approval for years. 100% testing before packing.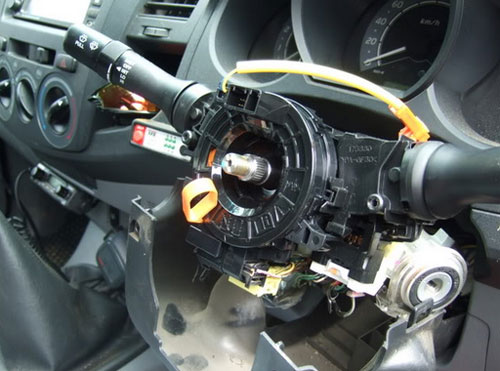 A clock spring or clockspring is a spiral-wound special rotary electrical connector which allows a vehicle鈥檚 steering wheel to turn while still making an electrical connection between the steering wheel airbag and/or the vehicle鈥檚 horn and other devices and the vehicle鈥檚 electrical systems. The clockspring is located between the steering wheel and the steering column.